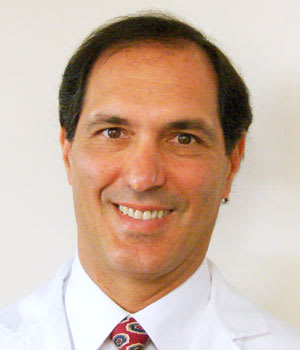 Dr. Abramson was born in Baltimore and attended University of Maryland and was admitted on early acceptance to University of Maryland School of Dentistry where he graduated in 1975.  Upon graduation he came to California to do a general practice residence at the Palo Alto Veterans Hospital. Shortly after completion of his residency training, he limited his dental practice to treating patients suffering with TMJ. headache and facial pain.
Dr Abramson is a Diplomat, American Academy of Orofacial Pain, Diplomat, Academy of Pain Management, Diplomat, American Academy of Dental Sleep Medicine, and a Fellow, American Academy of Craniofacial Pain Management.  Dr. Abramson developed the O2 OASYS Oral/Nasal Airway System™ and in 2004 received FDA approval for this device to go to market. This patented system is the first and only dental device to treat the entire upper airway for snoring and sleep apnea.  He directs Stanford University's Mindfulness Based Stress Reduction Clinic and teaches ongoing classes on this program through Stanford University School of Medicine.
Dr Abramson is a staff physician at Stanford University Hospital and has private practice in his Redwood City office and in Monterey, California.